via empireonline
Sam Simon, who was a major contributor to the development of "The Simpsons" passed away on Sunday at 59. Simon had been battling colon cancer, but that didn't stop him from obtaining millions from his significant contributions to the show and helping it become the longest-running sitcom in television history, and then donating nearly all his profits to charity. Although "Simpsons" cartoonist Matt Groening is mostly recognized with the creative process behind "The Simpsons", even naming Homer and Marge after his family members, there's no doubt that Simon is credited with having been the driving force to make sure that the show offered a paradigm of a small-town American family without being stodgy and unoriginal; you'll also have to thank Simon for the show's wayward humor, cutting wit, and Homer's lovably oafish behavior.
As we remember the tremendous impact he had on "The Simpsons", on television, and in the world, here are seven reasons why Mr. Simon himself will always be remembered:
1. His passion was sensational.
via bostonherald
Simon published cartoons while he was a student at Stanford, and he also worked on "Fat Albert and the Cosby Kids". His love for cartoons brought the Simpsons to life, because he saw every character as a real person. He saw them as three-dimensional beings with their own independent actions, thoughts, emotions, and stories. Fellow "Simpsons" writer Ken Levine expanded on Simon's contribution once to Stanford Magazine, "In 'The Simpsons,' the characters are motivated by their emotions and their foibles. 'What are they thinking?'—that is Sam's contribution. The stories come from the characters."
---
2. He broke walls between himself and the viewer.
via wn
"You can't overstate his contribution to 'The Simpsons,'" Conan O'Brien told the Associated Press in 2013. "No one's smarter than he is." It's true; Simon's conception of Springfield fleshed out because he knew that in animation, everything on paper transcends to the viewer through television. The viewer may enjoy watching Homer Simpson being an average and dense dad, but simultaneously the viewer collects information on the creators of the show and how their talents and sensibilities are exposed through the characters. Simon knew how to communicate with his viewers, and that's why "The Simpsons" reigned American television.
Simon also wrote episodes such as "The Crepes of Wrath" and "Two Cars on Every Garage and Three Eyes on Every Fish," which earned an Environmental Media Award in 1991.
---
3. He sought new opportunities to do better.
via mirroruk
According to The New York Times, Simon only hired proficient writers and actors to be on his team and he instructed them to work in the most effective way possible, using conventional sitcom techniques. In 2001, Jon Vitti, one of the original writers for "The Simpsons" told The New York Times, "If you leave out Sam Simon, you're telling the managed version. He was the guy we wrote for." Simon always strived for the best by working with the best and being the best at what he did. Although he must have known he was brilliant, he never let that cloud him from developing a better vision, a stronger voice, and a greater impact for "The Simpsons."
---
 4. He was outrageously successful.
via vanityfair
Simon left "The Simpsons" after four seasons in 1993, primarily due to his clashing with Groening. However, he went on to be the show's executive producer and raked in "tens of millions" of dollars annually (as he said in interviews) through broadcast syndication, and VHS and DVD sales. His presence lingered even when he wasn't directly involved in the process for the show, since he was such an illustrious cartoon virtuoso.
---
5. He was an animal and people lover.
via gogreenforblue
Simon started The Sam Simon Foundation, which provides assistance dogs to disabled war veterans, the elderly, families, and to the deaf. The foundation also helps feed families by distributing groceries at no cost, spay/neuter pets for families with low income, and it's non-profit. He cared about people and animals, and wanted to be a helping hand to anyone out there who needed it.
---
6. He gave nearly all his profits to charity.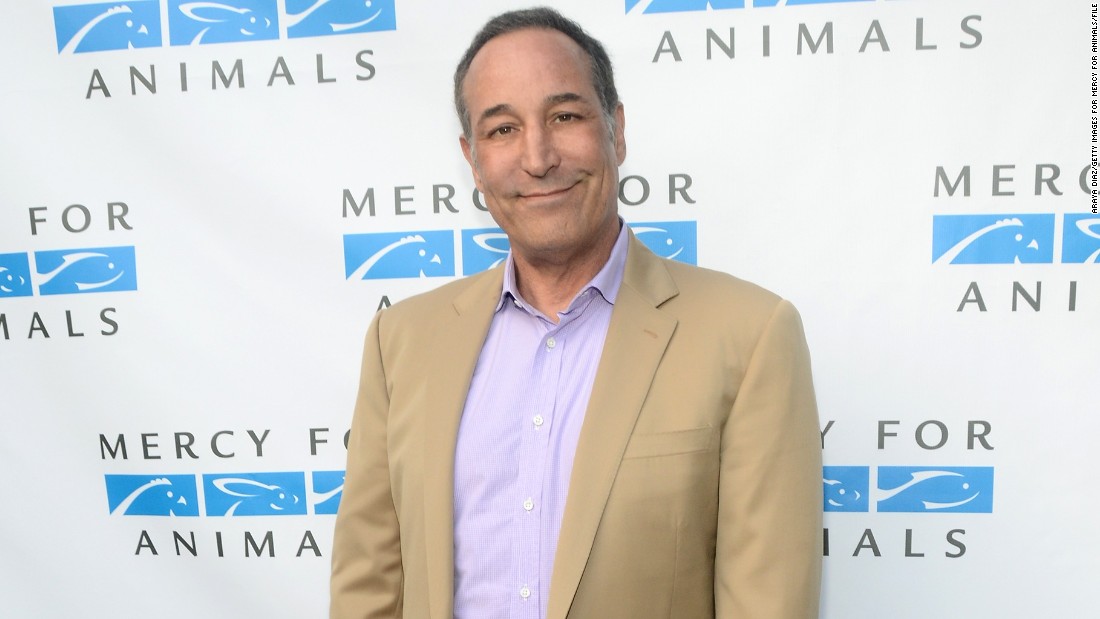 via cnn
When Simon learned he had cancer, he decided to give away his "Simpsons" royalties. On Marc Maron's podcast in 2013, he stated, "I won't be rich again until we get our quarterly installment from 'The Simpsons.'" Some charities he gave to include PETA, Save the Children, and the Sea Shepherd Conservation Society. In 2013, PETA's headquarters in Norfolk, Virginia was renamed the Sam Simon Center. On donating to animal-rights causes, Simon stated, "I want medical experiments on animals stopped. They don't do anything, and they don't work." His solution for issues such as world hunger and climate change was veganism.
---
7. He was a visionary leader.
via gamespot
With a cornucopia of ideas that he used to bring all of the Simpsons to life, Sam Simon was a man who knew his purpose and worked to turn that purpose into an intention, that intention into an ambition, and that ambition into a life. Starting out by drawing cartoons in college to becoming one of American television's most respected directors, producers, and philanthropists isn't easy. He didn't do all of it for himself either. He, like many other well-respected leaders, strived to be the best while respecting others (both people and canines), and that's why we will remember him and appreciate"The Simpsons" even more.
---