The 85th Geneva International Motor Show that is held from March 5 – 15 is giving us exactly what we want to see, supercars. With the world's biggest auto marquees showing off their latest tech advancements and hottest new looks- we compiled a list of some of our favorite models that have been released so far.
---
Bentley EXP 10 Speed Concept 6
Photo Credit: Bentley
The EXP 10 Speed 6 has brought Bentley over to the playground usually dominated by the likes of Ferrari and Aston Martin. Though just a concept at the moment, we're crossing our fingers that the two-seat sports car is just the start of a new line for Bentley. The engine may still be a mystery, but aesthetically the design is dreamy. Swathed in British Racing Green, it features a low-swung long hood and traditional luxurious Bentley details. Though an obvious sports car, it's still immediately recognizable as Bentley, which isn't easy to pull off.
---
McLaren 675 LT
Photo Credit: McLaren
McLaren's new 675LT supercar brings back the brand's Longtail heritage in a big way. With just 500 models being produced worldwide for £259,500 ($396,195) a piece, the car promises a more aggressive ride that weighs 2,712 pounds. The 3.8 V8 engine gives 666hp and launches the 675LT from 0-62 in just 2.9 seconds.
---
Lamborghini Aventador LP 750-4 Superveloce
Photo Credit: Lamborghini
Superveloce means "superfast" in Italian, which is fitting considering the Lamborghini LP 750-4 hits a top speed of 217mph. With a V12 aspirated short-stroke engine, the auto offers 750hp and the braking capability of a dead-stop from 62mph in only 30 yards.
---
Aston Martin Vulcan
Photo Credit: Aston Martin
The Aston Martin Vulcan may be track-only and limited to only 24 units, but we don't care. Promising to give over 800hp, the V12 7.0-liter engine features a six-speed sequential gearbox, pushrod suspension, and carbon-ceramic brakes—all of which are adjustable. And if that isn't enough, just look at its super cool futuristic design.
---
Koenigsegg Regera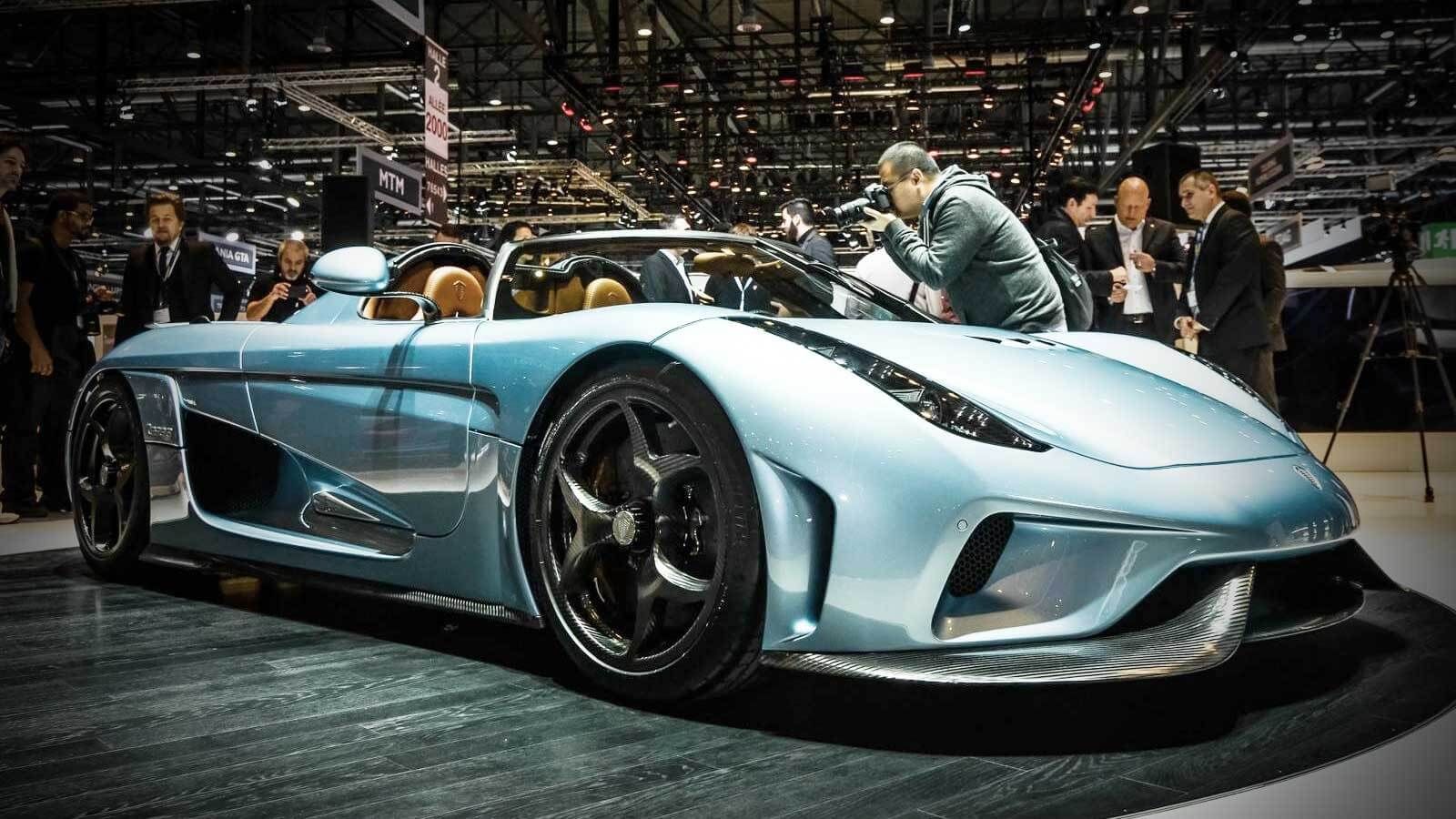 Photo Credit: Koenigsegg
Koenigsegg apparently means "crazy" in Swedish, which makes sense when looking at this marquee's lineup. And their Regera definitely fits right in with its 5.0-liter twin-turbocharged V8 that gives 1,100hp and a 0-249 time of less than 20 seconds. Oh yeah, it's also a full plug-in hybrid with an 700hp electric motor. When in pure electric mode, Koenigsegg claims it can drive up to 31 miles on its 9 kWh battery. It's also being advertised as "the first fully robotized car," because it is electrically controlled by remote or smartphone app—doors open and close, and the front and rear wings adjust. So yeah, it's basically the transformer of our dreams.
With a price tag of $1.8 million, only 80 are expected to be produced.
---
Bugatti Veyron Grand Sport Vitesse "La Finale"
Photo Credit: Bugatti
After 10 years, the Bugatti Veyron is saying goodbye with the "La Finale." As the last of the beloved line, the final 1,185hp, carbon fiber beauty can reach a top speed of 250mph and features a stunning blood-red paint job. With "La Finale" written all over it—lest you forget this really is the end—we're definitely sad to see the Veyron go. Especially considering this is a one-off model and has already been bought.
---
 featured image via: 
KOENIGSEGG