We all deserve an amazing vacation every once in awhile. Whether you want to spend your hard-earned vacation days backpacking around Europe or experiencing an entirely new culture, the occasional vacation is much needed and usually much deserved. Wherever you choose to spend your time off, there is just something about a beach vacation that spells relaxation. Getting away from everyday life to relax on a beach somewhere and forget about all your troubles is always a good idea. There is nothing better than soaking up the sun and wading in the waves while sipping on a cool and refreshing beverage. What makes the image of sitting on a beach with your toes in the sand even better, is if you happen to be enjoying your vacation on your own private island. For the celebrities listed below, the dream of jetting away to a vacation filled with total and complete privacy is a reality. All of the celebrities listed below have each shelled out some big bucks in order to purchase their own private getaways. Some of these celebrities have opened up their islands to other famous friends, others choose to vacation on their own, and one celebrity received her private island as a gift from a former lover. So to make your future vacation plans feel sub par, below is a list of ten celebrities that own their own luxurious private islands. Let us hope that somehow, someway, we score an invite to one of these fabulous celebrity getaways.
---
10. Eddie Murphy
Eddie Murphy is not a newcomer to the business of buying private islands. The actor was the previous owner of a Bahamian Cay called Pearl, which is located right next to Paradise Island. After Murphy sold Pearl Island, the actor purchased Rooster Cay in 2007. The actor reportedly purchased the luxurious island at a cool $15 million (Private Islands Magazine). Murphy's new island is 15 acres and is nearby Nassau. Although it is unclear whether Murphy plans to turn the island into a resort, the island is reportedly the perfect place for a profitable business.
---
9. Nicolas Cage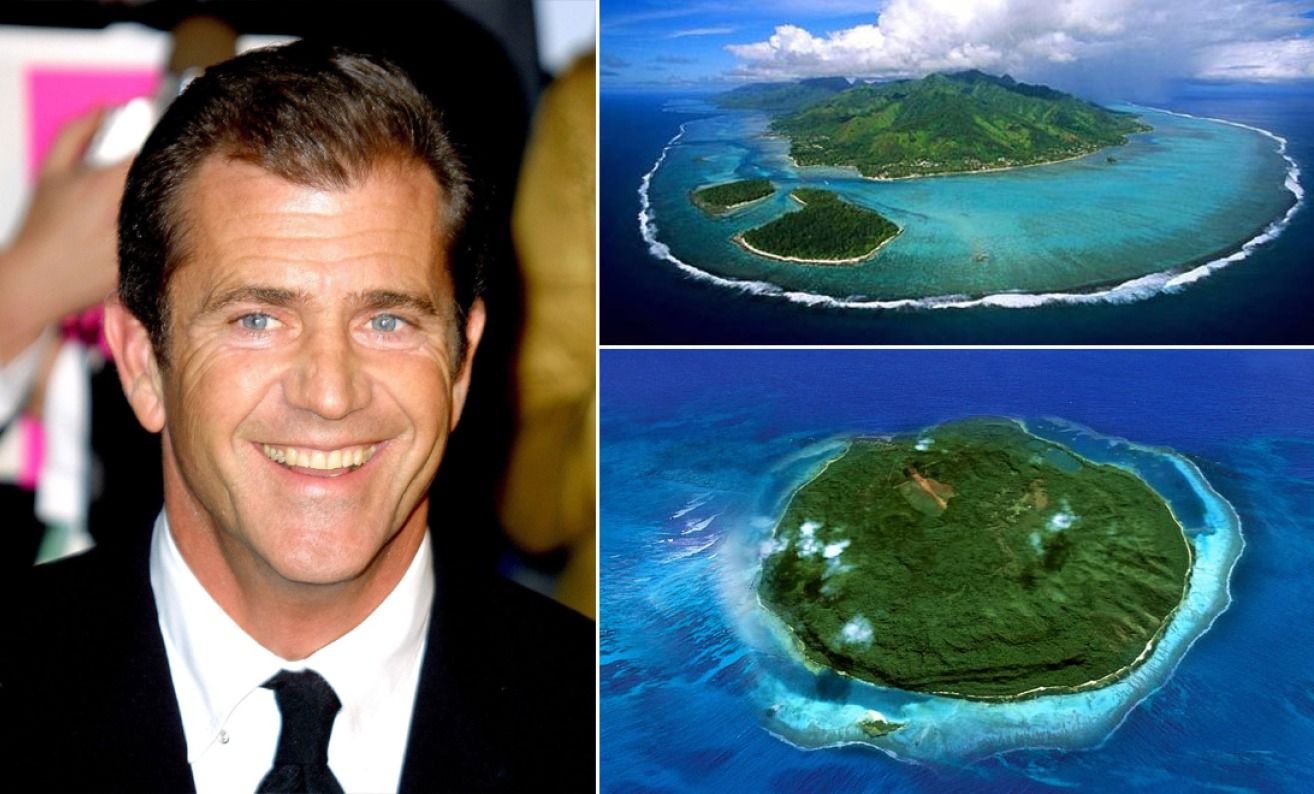 via:www.swide.com
Mel Gibson reportedly purchased Mago Island in 2005, for a whopping $15 million. The island, which is located in Fiji, is one of the largest in the South Pacific at 5,400 Acres. While some celebrities choose to turn their islands into a profitable business by turning them into private resorts, Gibson has chosen to do the exact opposite with his beloved private island. The actor has reportedly kept his Island as close to the way he bought it as possible, so that it has a more natural feel. In fact, the actor only employs a few caretakers to look after the island while he is away.
---
7. Tyler Perry